NEWS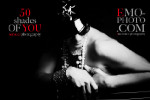 50 SHADES OF YOU
SENSUAL PHOTO SESSION A celebration for all women from all walks of life, ages and body types and their sense of sensuality. Bring out the woman in you during a sensual photosession. Boost your confidence and spoil yourself with beautiful and timeless images that you can look back on and be proud of. Contact us here at emo-photo.com for more information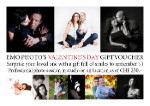 VALENTINES DAY GIFT VOUCHER
This year for Valentine's Day, why not give him or her, or both of you a gift full of smiles to remember :-) Gift vouchers available for professional photo sessions in studio or on location as of CHF 250.-
SUQARE SMILES
Looking for a beautiful decoration for your home or a unique gift at an affordable price ? Check out the beautiful landscape and ambiance photos in our gallery SQUARE SMILES. Prints on aluminium or acryl available as of CHF 50.- for a 20 x 20 cm format. Contact us for more information.
CALENDAR 2015
NOW AVAILABLE FOR PRE ORDER: 2015 EMO PHOTO CALENDAR Smiles of the month in an A3 format HQ Glossy calendar with exceptional landscape and nature photos. Pre order your calendar now for CHF 49.95 plus shipping costs. Contact me at www.emo-photo.com or directly at ellen@emo-photo.com.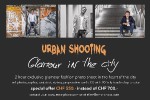 URBAN SHOOTING
Because we are all worth it! 2 hour glamour-fashion-fun shooting in the city, including preparation, photographer, assistant, styling, and CD with 20 fully touched up photos. Contact us for available dates.
PROFESSIONAL PORTRAITS
Need to pimp your profile ? Whether you are looking for a job or looking for customers, a good profile photo on your CV, Website or Social Media page can make all the difference. Check out my offer !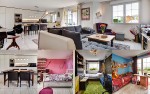 REAL ESTATE PHOTOGRAPHY
HOW TO SELL YOUR HOUSE QUICKER AND AT A MUCH BETTER PRICE Are you in the process of selling your house or apartment and want to make sure you get lots of visitors and the best possible price? Professional and powerful images of your home will make a big difference and once you have sold your house, provide for some good memories for later :-) Contact us at www.emo-photo.com or call 079-7490583 to find out more about the rates and possibilities of real estate photography.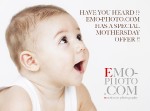 MOTHERS DAY
Offer the best mum in the world some smiles she will always remember :-) Special Mother's Day Gift voucher in a nice gift enveloppe for CHF 275.- Included in the price are a 1 hr photo session in the studio, digital treatment of a large selection of photos, secured internet access to your photos, and a selection of 10 digitally enhanced photos on a CD. Total value CHF 375.-. Offer is valid until 10.05.14. Gift cards stay valid for one year.